TRT-WC-650 Water Cooling Conveyor
   Water cooling conveyor is a specifically designed auxiliary machine to avoid the sticking of hot rubber blanks that produced on a precision performer.
   After cooling down with cooling water or cooling solution and forcible cooling wind, the rubber blanks will not become deformed and more table.
The feature of the machine is the running speed can be adjusted by the horizontal stainless-steel net belt during the whole process, to go with all
the cutting speeds of precision preformer.
COOLING & CUTTING CONVEYER
TRT-VC-1050 Vibra Cooling Conveyor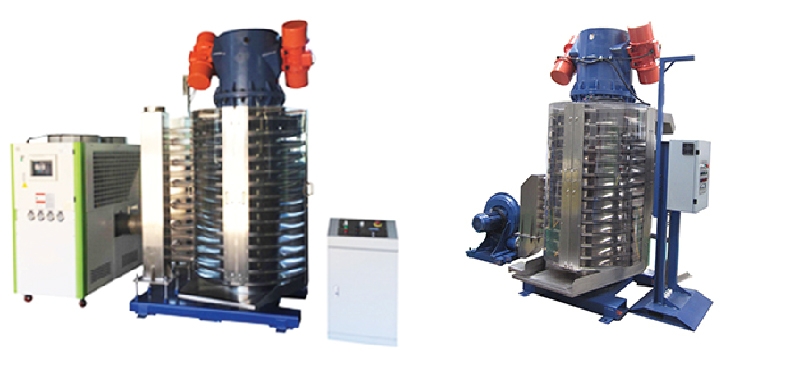 Optional:
– Air chiller: chilled air cooling
– surrounded by a cover
Precision Preformer & Water Cooling Conveyer
"LET us make your life
easier"
Get a Quotation
Submit our form or click for Online RFQ